Get 40% off your first month by subscribing below (limited time offer!)
DOUBLE CLICK TO EDIT TITLE
About Us
We are puzzle people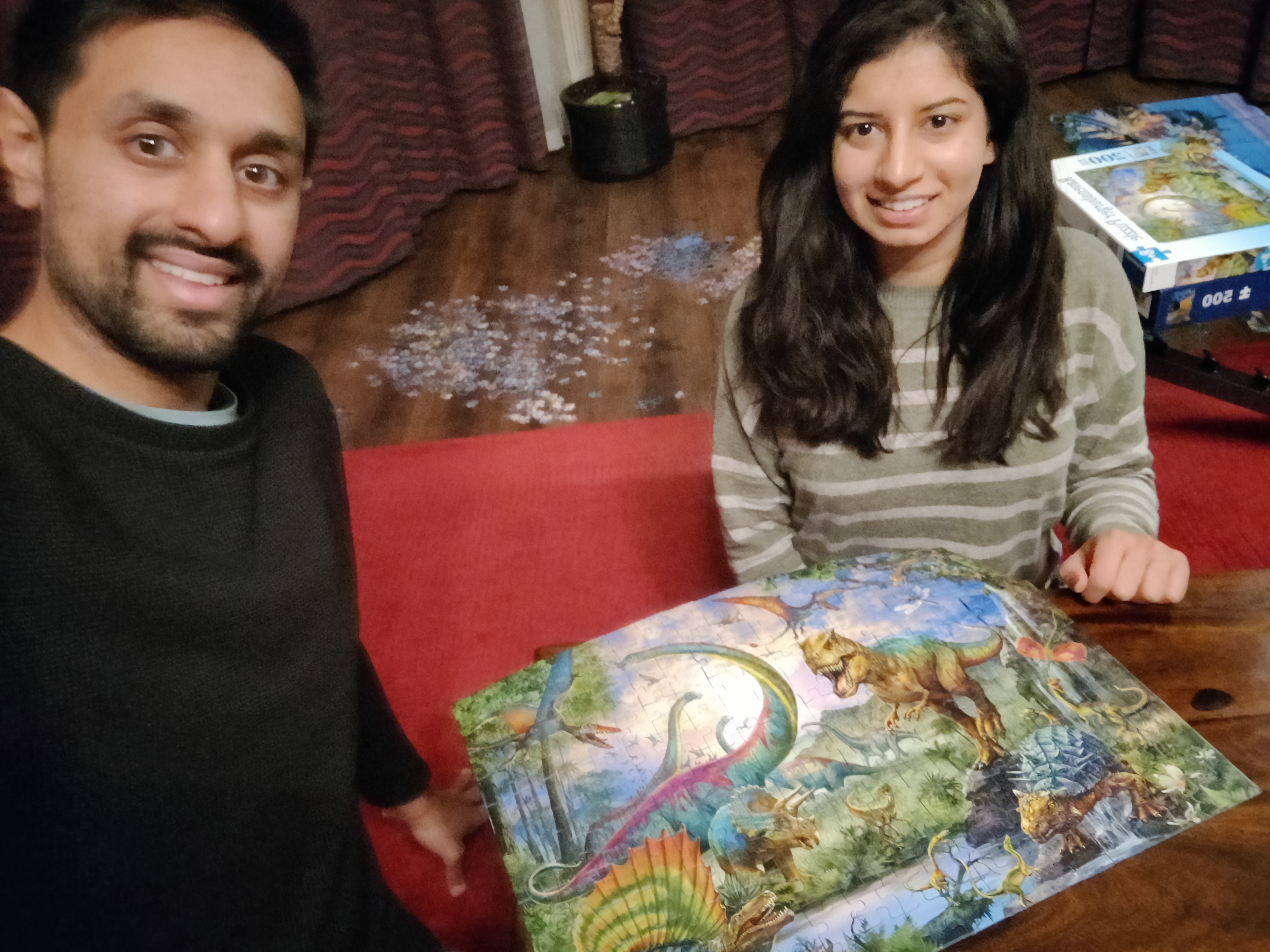 Hi, we're Neha and Vishal, founders of Life of Puzzles 👋
One evening, completing a puzzle, we started discussing how our stack of puzzles was growing ever higher.
A few more months, and we'd have more puzzles than clothes!
We thought, there must be a better way.
Most people just complete a puzzle once and never revisit it.
We spoke to a few puzzler friends and arranged an organised swap between us all.
Slowly, this group grew and we realised we were onto something.
So we we created Life of Puzzles, a simple way to complete as many puzzles as you want, whilst staying guilt free about not creating more waste.
We launched a trial run in September 2021 and ran this for a few months with 20 puzzlers.
We officially launched in December 2021 and have had a huge amount of interest.
We're a friendly bunch and would be more than happy to help you with any questions you have.
Just get in touch with us:
Neha (operations lead): neha@lifeofpuzzles.co.uk
Vishal (marketing lead): vishal@lifeofpuzzles.co.uk